What is the Circular Economy to the built environment?
In this short video David Cheshire, Sustainability Director at AECOM, provides insight into the need for a more circular economic model in the built environment.
The construction industry accounts for approximately 60% of UK materials use and one third of all waste arisings. Buildings are stripped out every few years and often torn down well short of their design life with hardly any products or materials being reclaimed for reuse. This linear model of 'take, make and dispose' is depleting the world's precious resources and is creating mountains of waste with very little scope for reclamation.
A new model is emerging, one that moves away from this current 'linear economy', where materials are mined, manufactured, used and thrown away, to a more circular economy where resources are kept in use and their value is retained. Designing and constructing buildings that can be adapted, reconstructed and deconstructed, and which are made from materials that can be reused or recycled, would help to create a more regenerative built environment.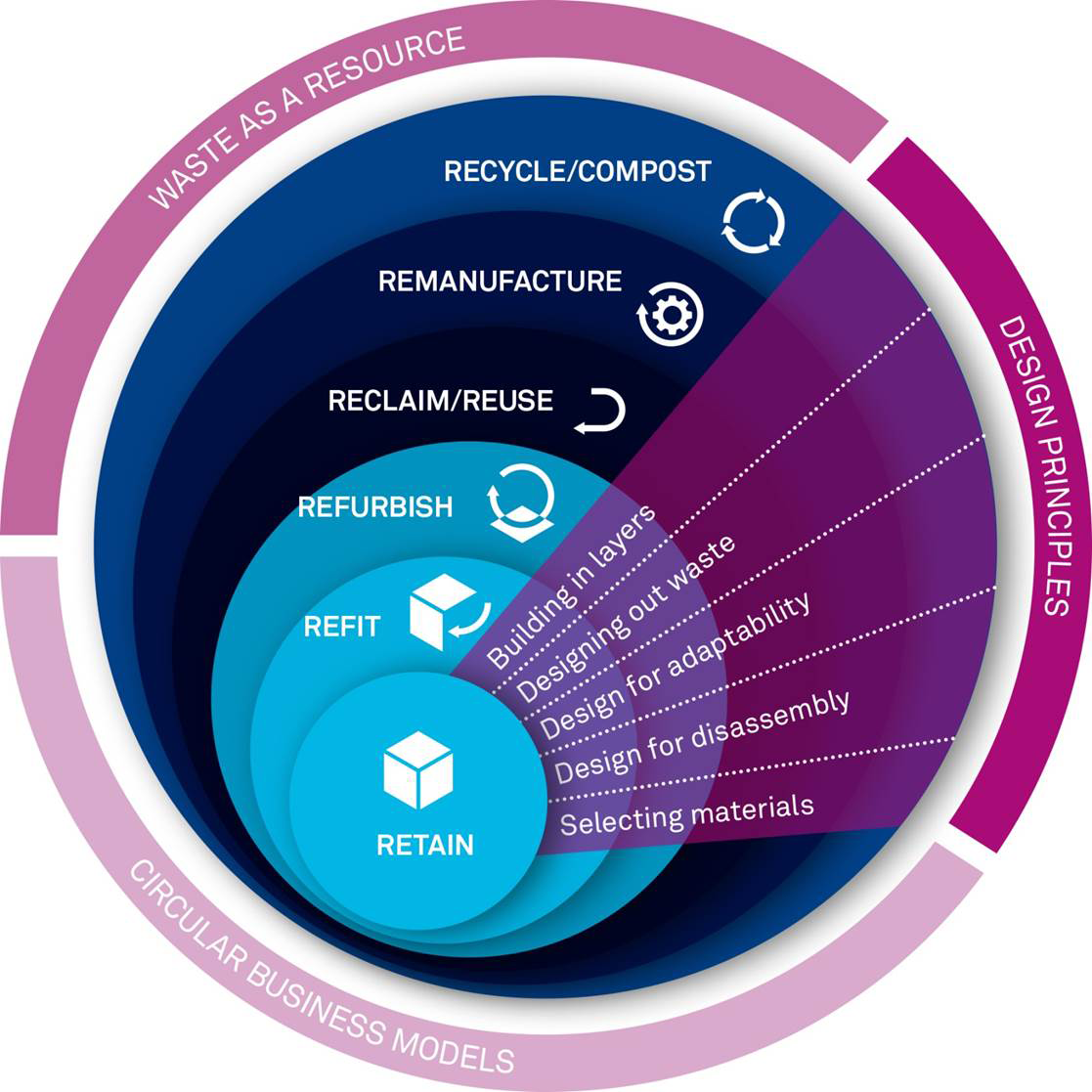 This video is an extract from an RICS Training course, Sustainable Products - Impact and Opportunities. To see further training courses on sustainability in the built environment, including RICS SKA Rating, please click here.
Recommended reading:
David Cheshire explores this subject more fully in Building Revolutions, published by RIBA. Building Revolutions outlines, for the first time, a set of circular economy principles specifically for the built environment. The book includes illustrative examples and explains how building designs can be made more circular and how new business models can be used to reduce capital and lifecycle costs, providing a positive architectural legacy for future generations.
This book is now available for purchase through the RIBA bookshop - Click here
Please log in to post comments